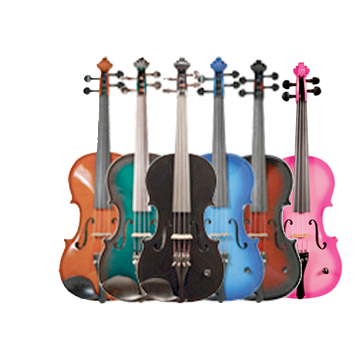 Acoustic Electric Violin Outfit with Case and Bow
Product Code M61625
See Below For Product and Pricing Options
---
Select Option
Product Code
61625

Description
Acoustic Electric Violin Outfit with Case and Bow

$589.00

Add to cart

Product Code
61627

Description
Acoustic Electric Violin Outfit with Case and Bow

$619.00

Add to cart

Product Code
61629

Description
Acoustic Electric Violin Outfit with Case and Bow

$619.00

Add to cart
---
Hand-crafted in Romania. Authentic Barcus-Berry electronics. Fully-carved and graduated of select seasoned Carpathian Maple and Spruce. Set-up to MENC standards. Includes Ebony fittings, Super Sensitive Red Label strings, four Wittner tuners and a hand-rubbed lacquer finish. Complete outfit, including color-matching Glasser bow, full cake dark rosin and color-coordinated Barcus-Berry embroidered soft-shape case with detachable shoulder strap.
0
0
Superb acoustic performance as well as unequalled acoustic-electric capability.

Built-in bridge piezo pickup produces excellent sound quality.

Hand crafted with fully carved and graduated select woods; Romanian made.

Vibrato-AE violins are preferred by pro violinists such as Amir Ali, Brendon Anthony (The Pat Green Band), Brian Batch, Dan Hochhalter, Daniel Willem, Downs Thompson (Clay Walker Band), Gary Oleyar, Jason Perri, John Jeansonne (Rascal Flatts), Lisa Haley, Natalie Murphy, and Tom Morley.

---